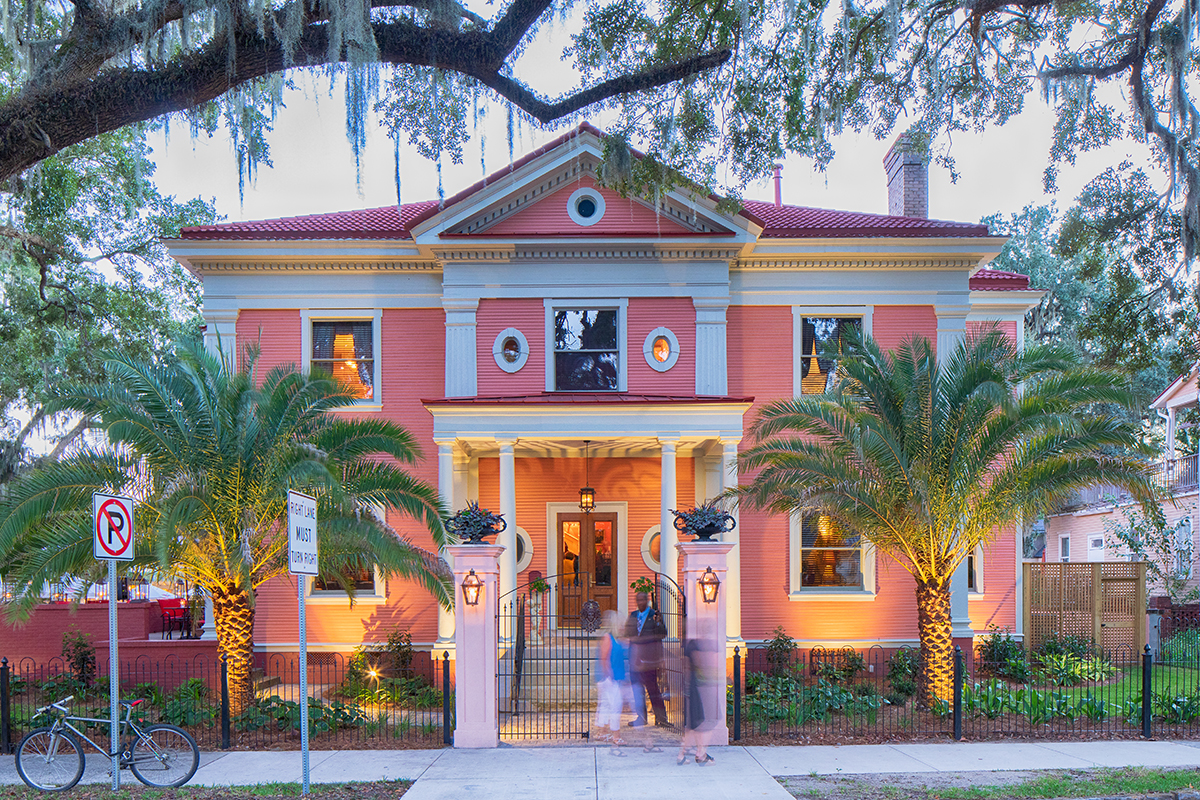 Local Savannah restaurateurs, Donald Lubowicki and Jeffrey Downey, of Circa 1875 French Bistro are proud to announce the public opening of their La Scala Restaurante.
We welcome you as we begin service of fine, regional Italian fare paired with choice wine, and spirits in a lovingly restored turn of the century mansion in historic Savannah, Georgia. This exceptional service will be offered Monday through Saturday evening 5pm until 10pm, with bar & patio service beginning at 4:30pm - CLOSED Sundays. With a seating capacity of 120 under the roof the our lovely outdoor patio space(s) also available for your event, we encourage you to connect with our banquet staff as soon as possible, as the calendar will fill quickly.
This charming setting is a spacious property that boasts six dining rooms, third floor chapel, wine cellar, three al fresco dining/event spaces and valet parking. Paired with the most discerning table service by the exceptionally trained staff, nightly dining features, in-house prepared artisan breads, sauces, aged and cured meats presented in old world regional Italian combinations. The finest hand selected wines stored in our climate controlled wine tasting gallery is at your service. The environment is unique in it's historical connection to the Catholic church's past. The chapel contains one-of-a-kind murals, ornate artisan stained glass can be found throughout the building, and the one of a kind bar takes you back to the old world filling all of your senses as it opens to a beautiful manicured sustainable gardens.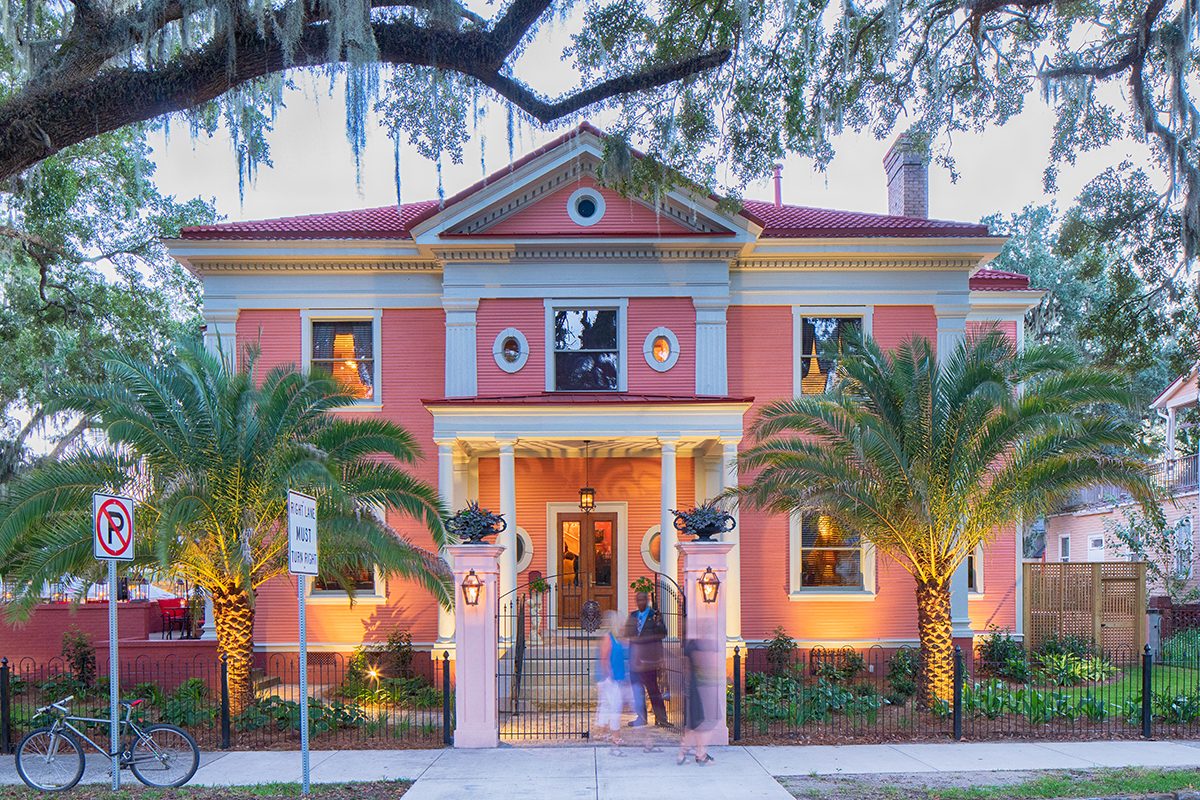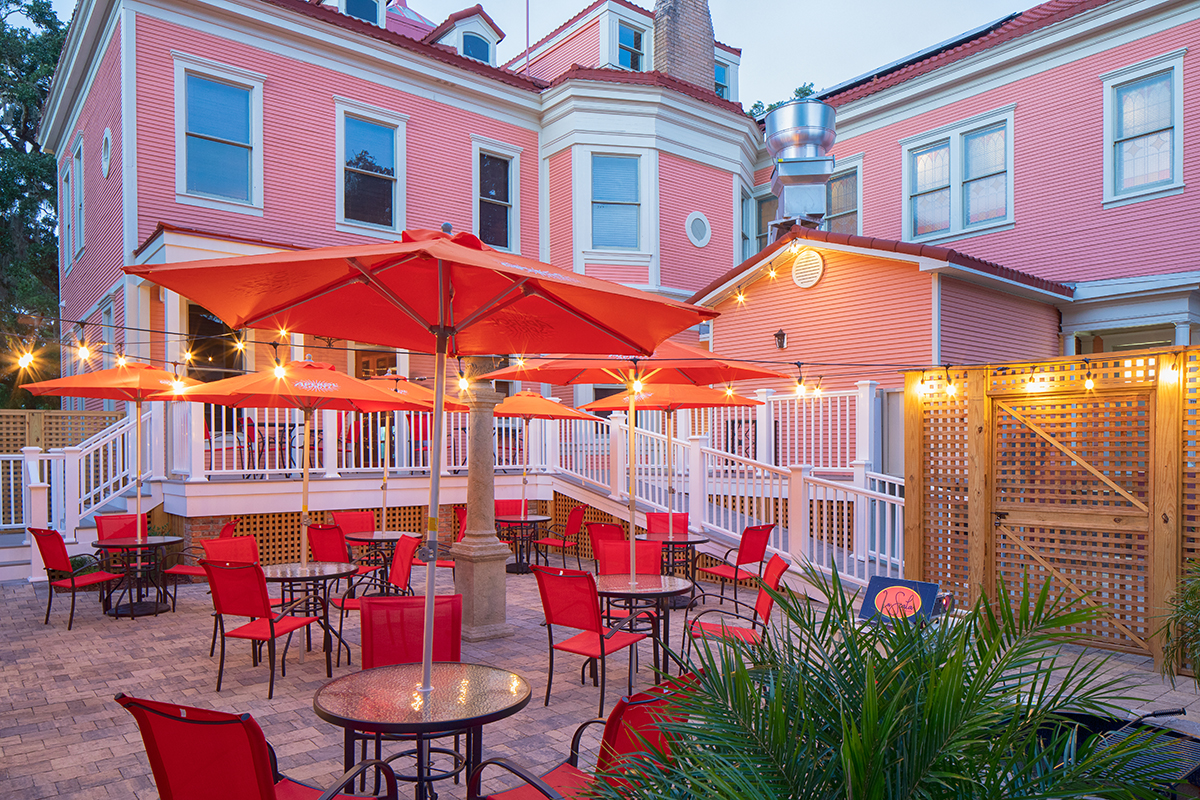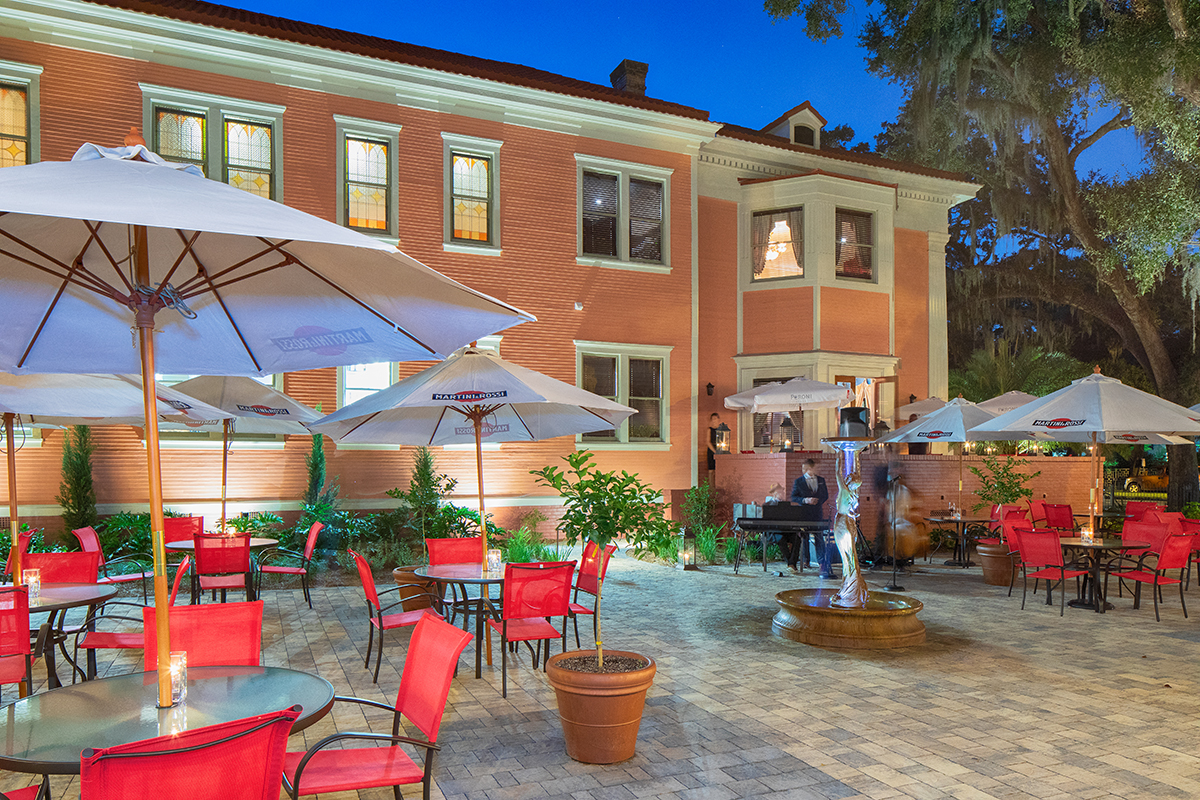 Our family
We are a culmination of people
who are passionate about
presenting excellence in dining.
Two boys from Detroit found their way to Savannah Georgia opening Circa 1875 French Bistro and Gastro Pub in 2007.
In 2018 realized another dream opening La Scala Ristorante serving Fine Regional Italian Fare.
catering
& special event venue
La Scala has several options for private events and dining for groups of all sizes. We offer customized catering, décor and event planning, from intimate birthday dinners to elaborate weddings. We welcome a very select number of sponsored events and weddings each year, and we can accommodate gatherings of up to 300 people.La Scala Catering Team will seamlessly turn your special day into a dream come true.
Our spaces include our intimate Chapel Dining Room set to your liking in a variety of seating configurations as well as the Garden Courtyard which is perfect for receptions and pre-dinner cocktails, The Grand Patio which is large enough for tenting and seats up to 100 persons and six private dining rooms for intimate dining.
La Scala is also available for an entire restaurant buyout.
For more info about special events at La Scala, 
Contact our Event Coordinator 
912.238.3100
info@lascalasavannah.com
La Scala
Ristorante
(912) 238-3100
119 East 37th Street
Savannah, GA, 31401
United States
info@lascala.com
HOURS OF OPERATION:
Monday to Saturday
5pm until 10pm
CLOSED SUNDAYS
Contact Us
We welcome you to reach out
to our staff to answer any questions
you may have. We would appreciate
the opportunity to build a relationship
with you and your group.